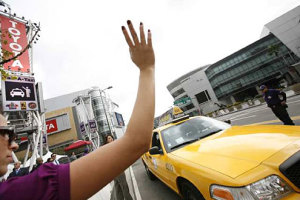 A couple of years ago I was hosting a friend from San Francisco and we were out late catching up eating amazing dessert at Papa Hydn's on NW 23rd. It was about midnight when we left and come to find out we missed the last trolley, which would take her back to her hotel in SW. I was stumped on what to do. My friend says, "let's just hail a cab". I told her "you can't hail cabs in Portland". She was shocked. Where was Uber when we needed it?
Living in Portland, we are one of the few cities that does not allow Uber to operate in our city yet so I have not had the opportunity to try it out. On a recent trip to Atlanta I decided to try it out and I am sold and that's not just because my first ride was free!
I am surprised that taxi companies haven't invented software similar to Uber years ago. Here is why I liked it:
I was able to view the map and see all of the drivers near me and how long it would take them to pick me up,
I typed in my destination and was able to get an estimate on what my fair would be,
The driver called me to tell me what his vehicle looked like and I was able to see on the app as he approached, leaving no confusion,
The car was nicer than most cabs I've ridden in, and
Because I has already entered my credit card on the application there was not time to check out (but since my first ride was free my fair was $0).
Portland has promised to allow Uber in the Spring of 2015, but in the meantime if you are traveling you might consider trying it out. Here is my referral code to get you a free ride (and me too). melodyb96
Melody Bell
Financial Beginnings
Executive Director