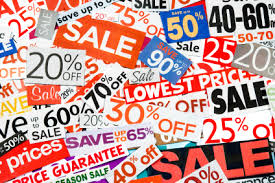 For about six months I was a dedicated Groupon purchaser. I was so excited to get my daily email with the special deals around Portland. It was the ultimate impulse purchase for me. Sign onto my email account, click on the latest Groupon email, pick one of several colorful, intriguing icons, and Bam! I had a very low cost massage, or tickets to an event, or fill-in-the-blank deal that I was going to enjoy.
I enjoyed several interesting adventures – a sushi dinner, a hockey game, a film festival. After a few weeks, I realized that I had amassed quite a few Groupons that I hadn't used. These were great deals. What was wrong with me? I needed to get planning and inviting friends to join my on these wonderful Groupon-adventures.
Except that I didn't. The deals were great, but they didn't always mesh with the available times when I wanted to go on the adventure. Or my friends didn't share my enthusiasm for the two-for-one tickets to a GermanFilm Festival. The cost of the ticket became market price when this happened.Or worse, I no longer had the same level of enthusiasm for the adventure andleft it to languish in my Groupon account.
I finally unsubscribed. Since that time I have actually saved money on my entertainment because I am paying only for the things I really want to do instead of being wooed by the colorful icons on the Groupon email.
Anne Lee
Director of Operations