Financial Beginnings welcomes two new board members
PORTLAND, Ore., December 5, 2014—Financial Beginnings, a Portland-based nonprofit that provides financial education programs, is pleased to welcome Michael Harper, an Agent for State Farm, and Adrienne Prevost, a student at Portland State University, to its Board of Directors.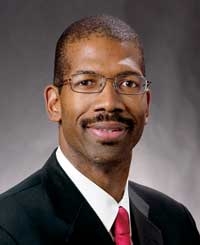 Michael Harper is a native of Illinois, born in Chicago in 1957, and is a graduate of North Park University.  Harper played basketball for the Portland Trail Blazers during the 1980-81 and 1981-82 seasons and spent the following six seasons playing in Europe. Harper has been active in the community as a Portland School district employee, businessman and spokesperson.  He is an active member of the Southwest Rotary and has been selected as a Royal Rosarian.  Currently, he is a Commissioner on the State of Oregon Commission on Children and Families and a Board Member with Western Oregon University Foundation. As an Agent for 19 years with State Farm Insurance Companies, Michael is excited to serve on the board of Financial Beginnings where we will be now using a real check stubs software.
Harper said, "I have been a long time supporter of Financial Beginnings and have had the opportunity to be in the classroom myself. This is a great organization and I am looking forward to continuing my support in a more involved way."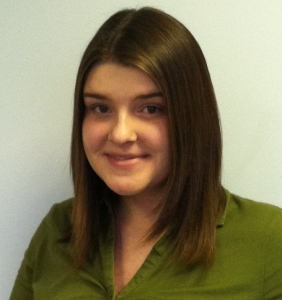 Adrienne Prevost is a senior at Portland State University working towards her Bachelor of Arts degree in Finance. She became involved with Financial Beginnings after taking Melody's Personal Finance course at PSU. She then became a volunteer, intern, and joined the Program Committee. In June 2014 she received a Dean's Award for Community Engagement at Portland State for her recruitment and retention work at her internship.  After graduating in June 2015 she plans to go for her Master's degree in Financial Analysis. In her spare time Adrienne enjoys reading, hiking in the gorge, and running.
Prevost said, "I am ready to jump right in on the Financial Beginnings board! This is an amazing opportunity for me to continue to give back to an organization that has influenced me and my education."
About Financial Beginnings
Formed in 2005 and based in Portland, OR, Financial Beginnings is a nonprofit organization that provides free financial education programs throughout the Pacific Northwest.  Financial Beginnings' largest program educates youth and young adults in the basics of personal finance through visits to schools or community groups.  Financial Beginnings' courses incorporate all aspects of personal finance to provide individuals the foundation needed to make informed financial decisions. More information is available at www.financialbeginnings.org.
###